GBV AoR Monthly Call - September 2023
The GBV AoR Monthly Call September 2023 will be held on 26th September, 15:30-17:00 CET.
The agenda is as follows:
GBV-MHPSS Learning Series: Supporting Uptake of Survivor-Centered Practice
The FHI360 GBV Programming in Ethiopia
The Inter-Agency Sexual Exploitation and Abuse Referral Procedures Guidance Note
Latest News

Statement on the Occasion of the World Day Against Trafficking in Persons
Jul 31, 2023
Global crises, conflicts, and the climate emergency exacerbate pre-existing trafficking risks and give rise to new ones, as traffickers capitalize on ...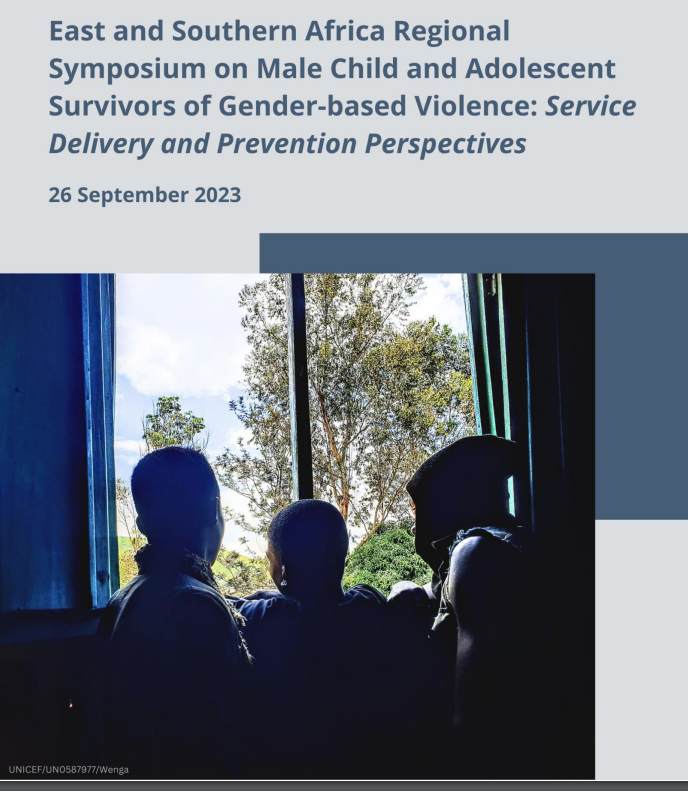 East and Southern Africa Regional Symposium on Male Child and Adolescent Survivors of Gender-Based Violence: Service Delivery and Prevention Perspectives
Jul 31, 2023
The symposium aims to bring together practitioners in the field of GBV and Child Protection, including those organizations focused on children and ado...

Training: GBV In Humanitarian Action ADVANCED
Feb 21, 2023
Who is this course for? This training is addressed to all professionals who hold a dedicated GBV function or have GBV in their job description. GBV s...
New Reports

CRISIS in DRC alarming rates of sexual violence in North Kivu - GBV AoR DRC 2023
Jun 27, 2023
Members of the GBV Area of Responsibility (AoR) in DRC, the coordination mechanism for GBV service provision led by UNFPA, have been urgently trying t...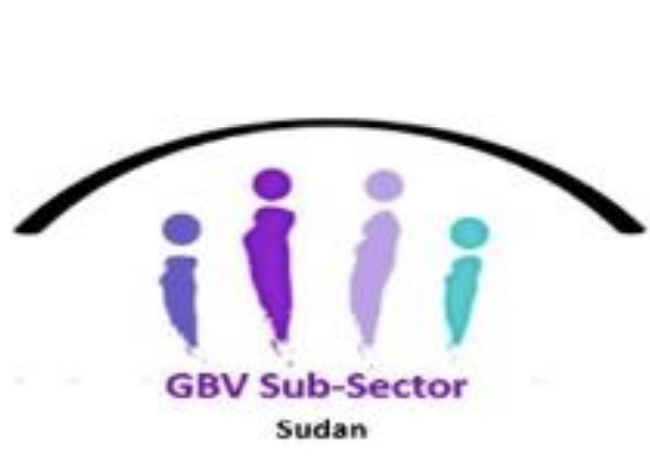 Crisis Continues: GBV Sub-Sector Sudan Situation Brief Update – 16 June 2023
Jun 18, 2023
Since 15 April, the number of people in need of GBV services in Sudan has increased by over 1 million to 4.2 million people. The number of individuals...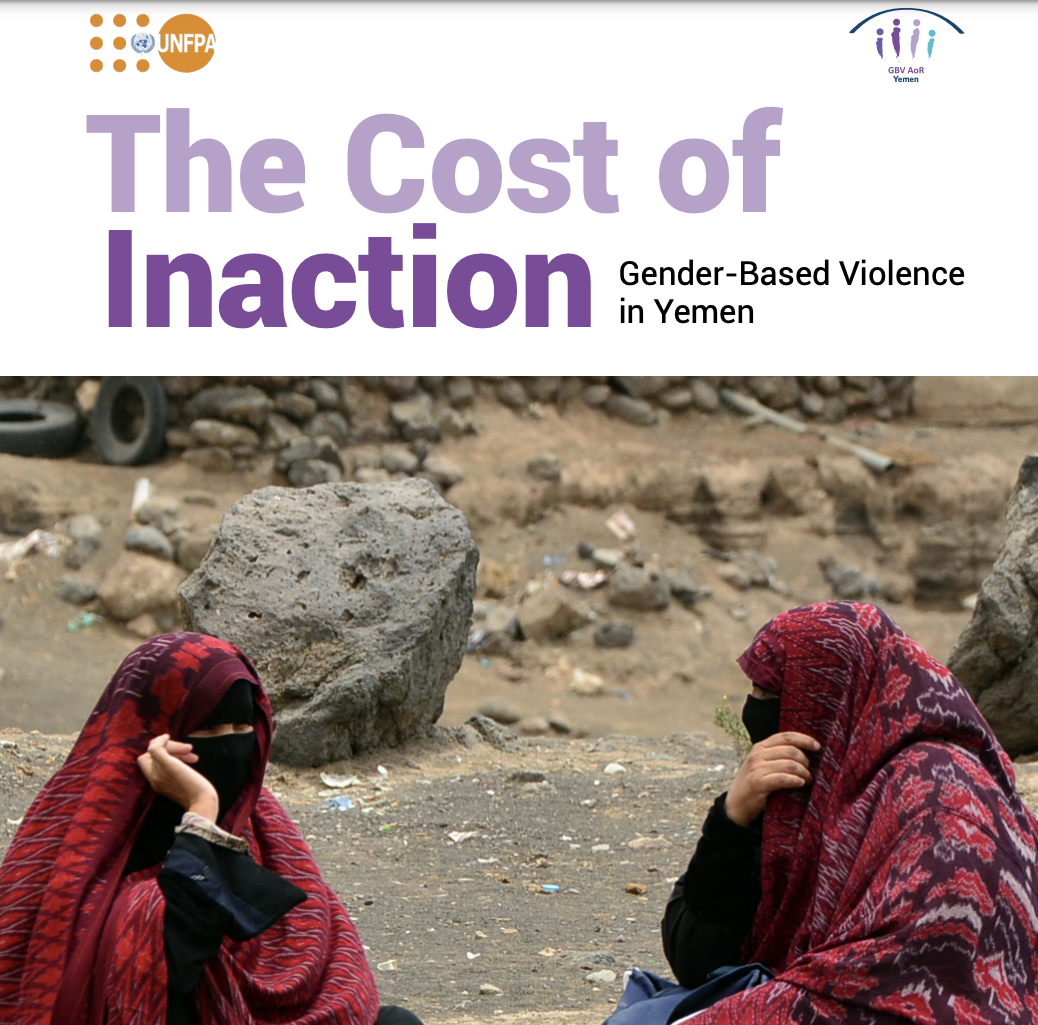 The Cost of Inaction Gender-Based Violence in Yemen - GBV AoR 2022
Apr 11, 2023
The humanitarian crisis in Yemen is considered one of the world's largest, with over 23 million people – 75 percent of the population — in need of hum...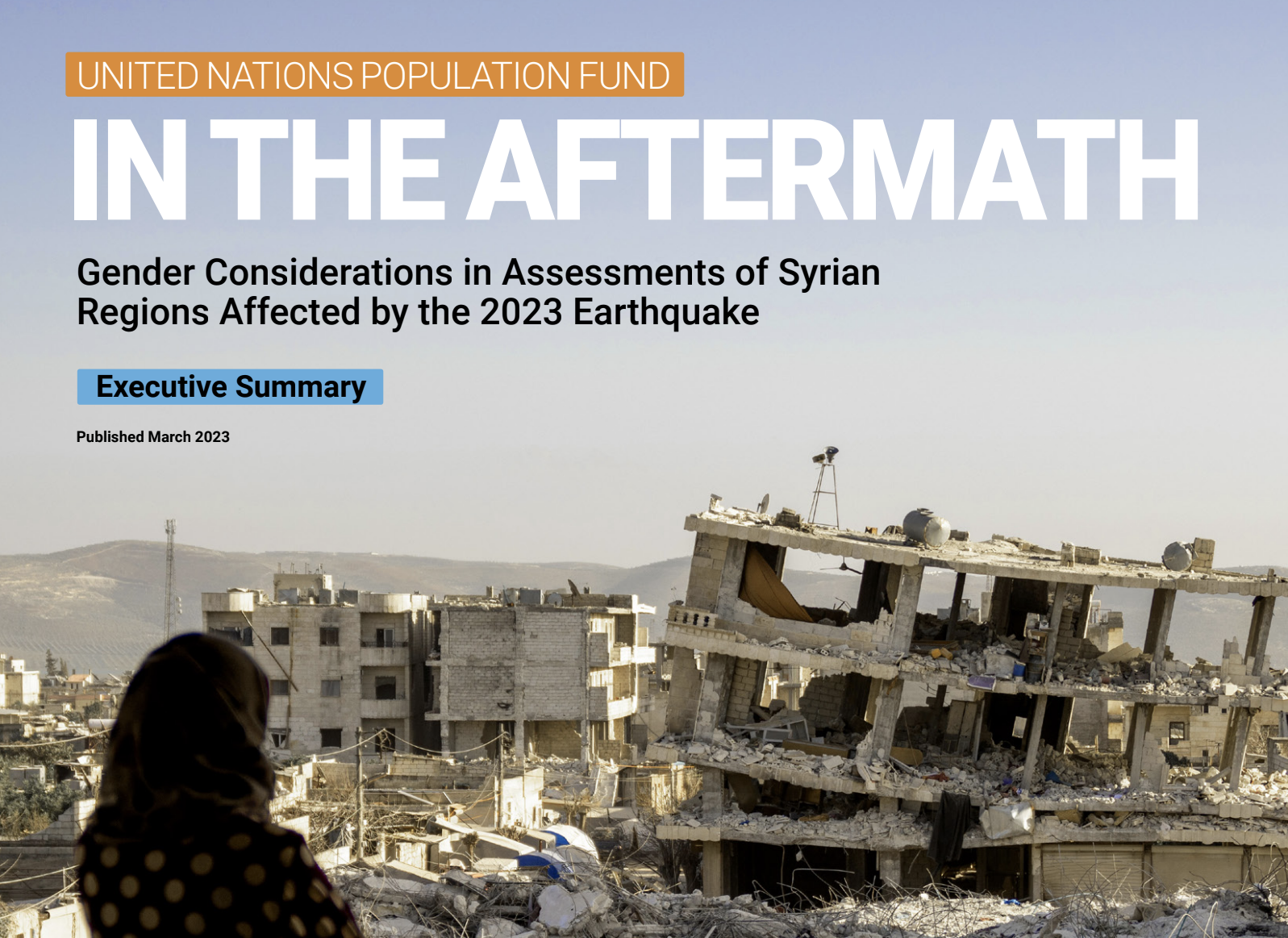 IN THE AFTERMATH Gender Considerations in Assessments of Syrian Regions Affected by the 2023 Earthquake - UNFPA 2023
Mar 20, 2023
On 6 February 2023, a magnitude 7.8 earthquake and multiple severe aftershocks struck Syria and Turkey, affecting multiple governorates including Idli...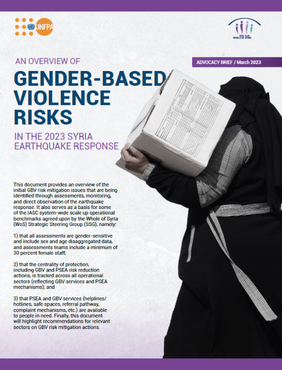 An overview of gender-based violence risks in the 2023 Syria earthquake response - UNFPA 2023
Mar 20, 2023
In the aftermath of the devastating earthquake that struck Syria on February 6, 2023, thousands of people have moved to collective shelters to seek te...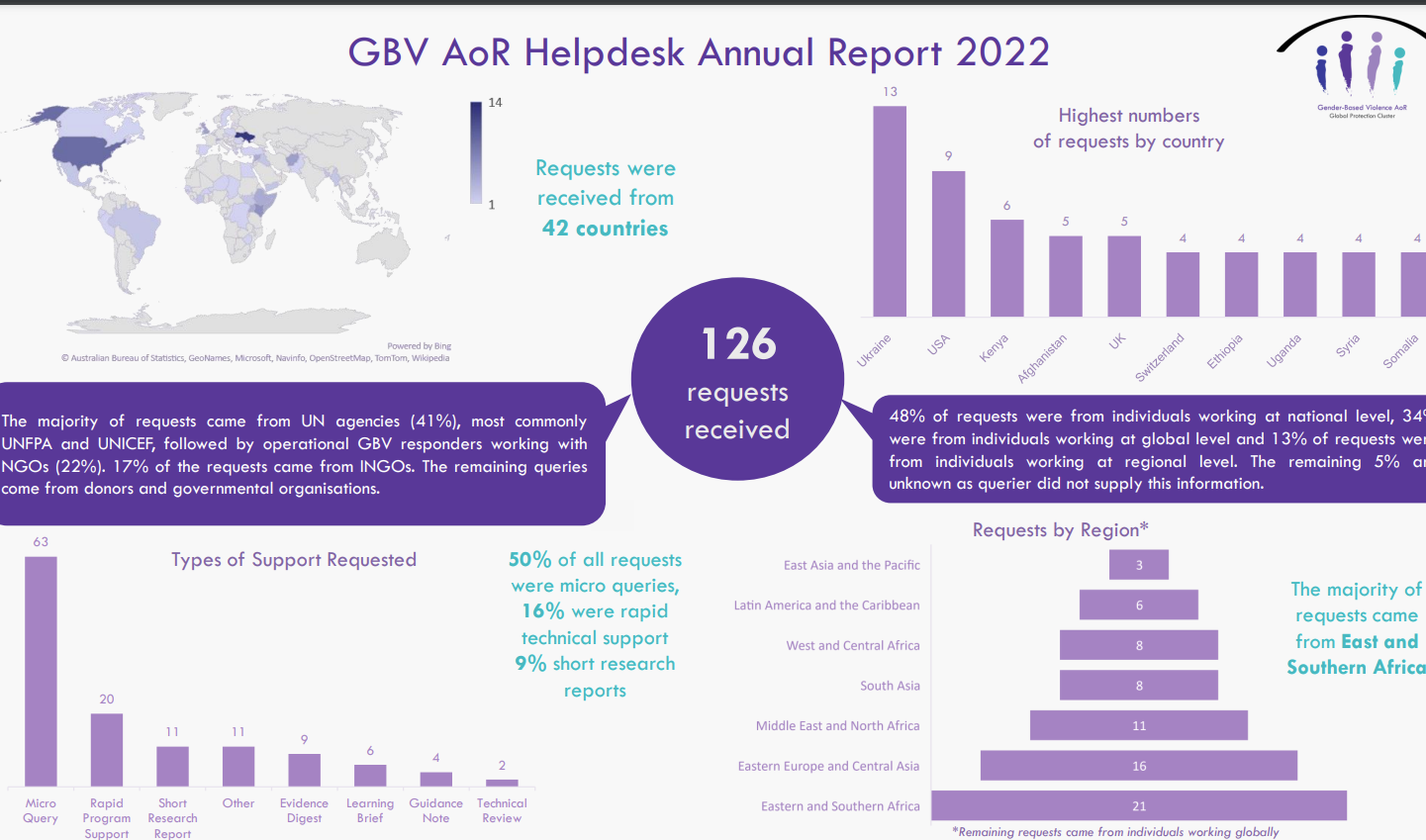 GBV AoR Helpdesk Annual Report 2022
Feb 08, 2023
In 2022, as in 2021, in excess of 100 queries came through to the Helpdesk, maintaining the level of GBViE information and support delivered in 2021 t...
Vacancies & Current Opportunities

Senior Program Manager, Protection
The Sr Program Manager is a part of the Protection Team under InterAction's Huma...