International Women's Day solidarity Space and Discussion on the State of Women in Humanitarian Emergencies
International Women's Day has been observed since the early 1900s - a time of great expansion and turbulence in the industrialized world that saw booming population growth and the rise of radical ideologies. Women's oppression and inequality spurred women to become more vocal and active in campaigning for change. Learn more about the history of International Women's Day here.
On International Women's Day, March 8 2023, the GBV AOR Community of Practice would like to invite you to a solidarity space and discussion on the status of women in humanitarian emergencies in 2023.

We'd like to spend an hour putting our attention on how the conflicts that we are responding to are affecting women, particularly women human rights defenders. We'll discuss what is happening to women in Afghanistan, Iran, Haiti, Somalia, and anywhere else that we work.
Our intention is to create a space of feminist solidarity on Zoom to discuss and support each other and reflect on the challenges we are all facing this year. The discussion will not be recorded and there will be no PowerPoints or formal presentations, just a space to come and listen and talk and rant and be with others who care about women and girls.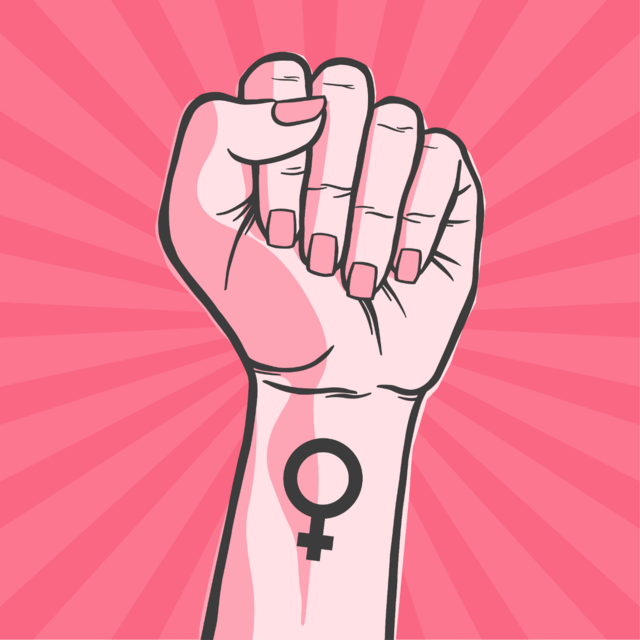 Date: 8 March 2023
Time: 14:00 CET (Geneva)
Latest News

Training: GBV In Humanitarian Action ADVANCED
Feb 21, 2023
Who is this course for? This training is addressed to all professionals who hold a dedicated GBV function or have GBV in their job description. GBV s...

GPC and AoRs Statement on the Importance of Women Humanitarian Workers for Protection in Afghanistan
Jan 05, 2023
The Global Protection Cluster (GPC) and its four specialised Areas of Responsibility (AoRs) join the international community in calling on Afghanistan...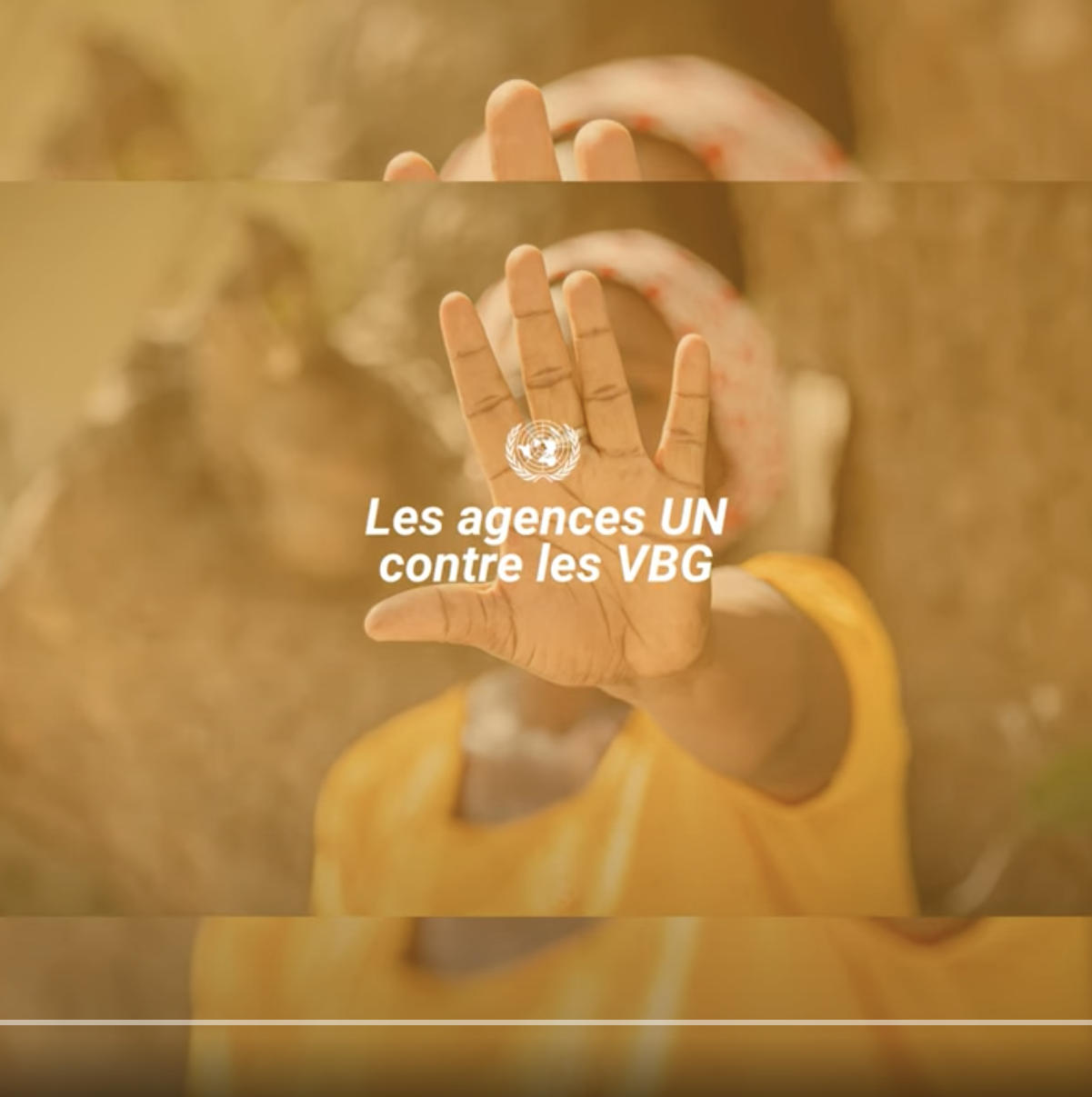 16 Days of Activism 2022 - Messages from CHAD UNCT
Dec 09, 2022
In this period of the 16 days of activism, UN Country Team in Chad, under the leadership of the Resident Coordinator, Ms Violet Kakyoma reiterated its...
New Reports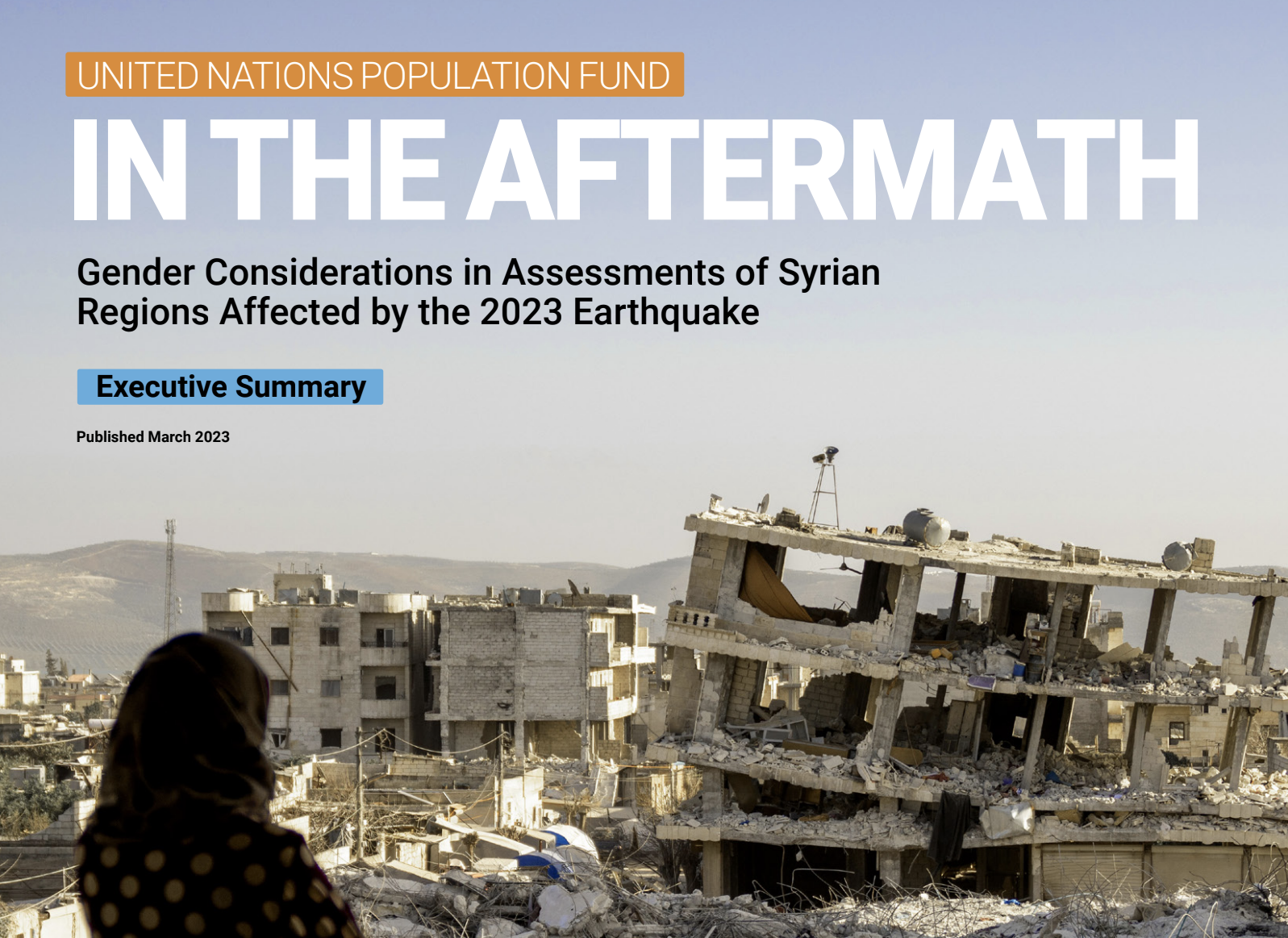 IN THE AFTERMATH Gender Considerations in Assessments of Syrian Regions Affected by the 2023 Earthquake - UNFPA 2023
Mar 20, 2023
On 6 February 2023, a magnitude 7.8 earthquake and multiple severe aftershocks struck Syria and Turkey, affecting multiple governorates including Idli...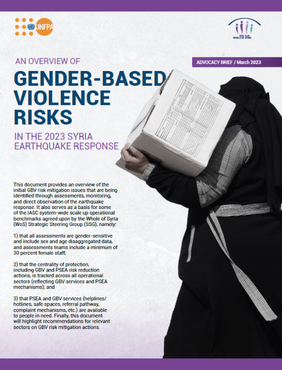 An overview of gender-based violence risks in the 2023 Syria earthquake response - UNFPA 2023
Mar 20, 2023
In the aftermath of the devastating earthquake that struck Syria on February 6, 2023, thousands of people have moved to collective shelters to seek te...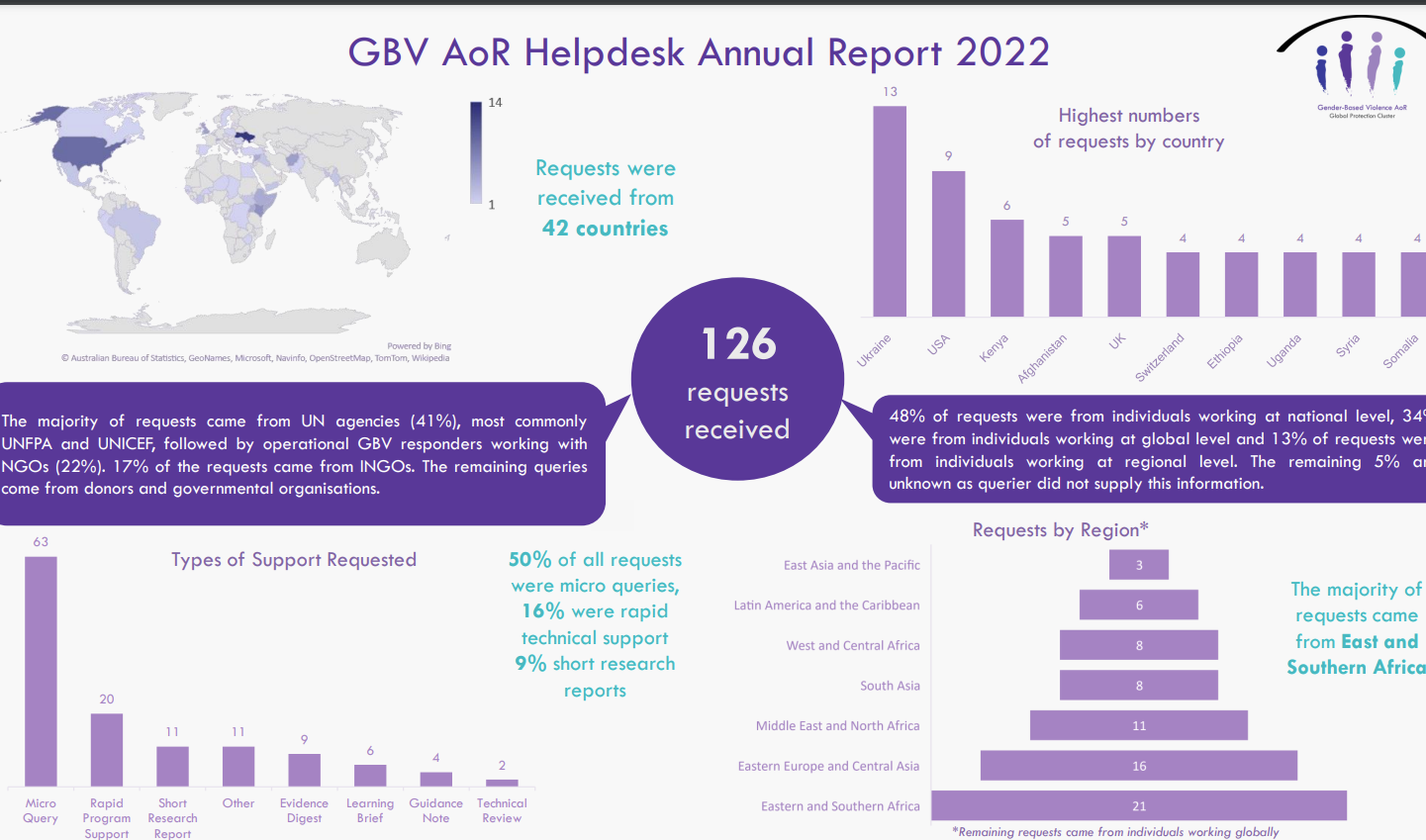 GBV AoR Helpdesk Annual Report 2022
Feb 08, 2023
In 2022, as in 2021, in excess of 100 queries came through to the Helpdesk, maintaining the level of GBViE information and support delivered in 2021 t...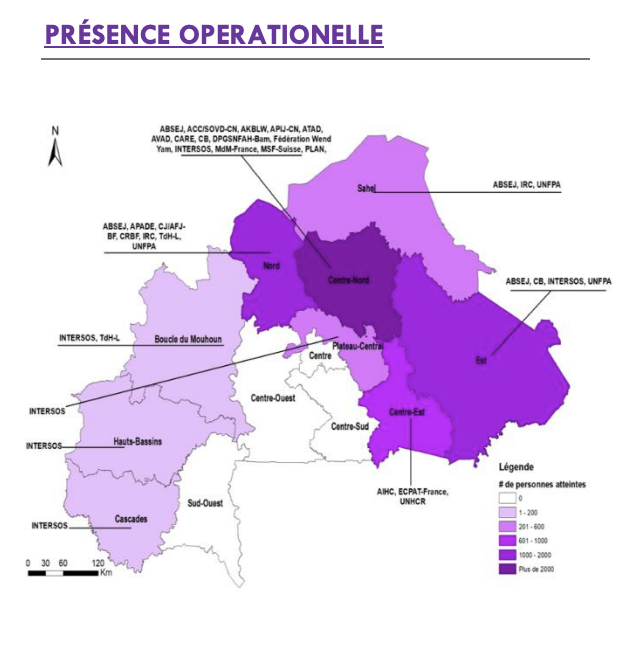 Violence Basee Sur le Genre: Revue des Données Secondaires Burkina-Faso - GBV AoR 2022
Dec 22, 2022
La crise multidimensionnelle au Burkina Faso est devenue en seulement deux années, la crise la plus dynamique (en termes de mouvements des populations...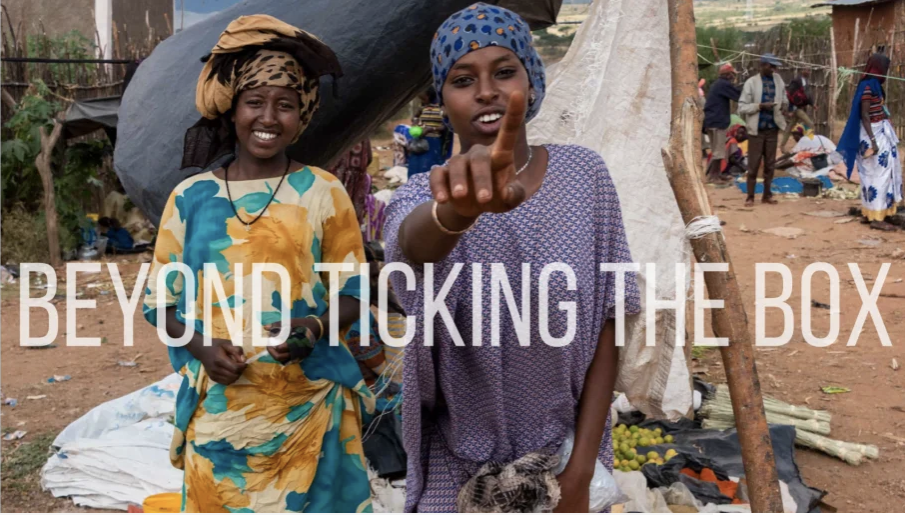 BLOGPOST: Cash actors have the power to mitigate GBV – here are six ways to do it
Dec 06, 2022
Cash actors play an important role in providing assistance that helps to save lives and increases resilience. But it's also our responsibility to care...

16 Days campaign 2022 - Factsheet special P21
Nov 26, 2022
The leadership and actions taken by clusters in-country and inter clusters coordination groups (ICCG) can have significant influence on the...
Vacancies & Current Opportunities