Recherche et Plaidoyer sur les Violences Basées sur le Genre : Présentation du Forum SVRI 2022 aux Acteurs VBG de l'Afrique de l'Ouest et du Centre
13 janvier 2022 - 10h30 GMT (Dakar)
Intervenants : Lisle Loots, Officier en charge du partenariat et des forums (SVRI) & Noemi Dalmonte, Conseillère Régionale sur les VBG (GBV AoR / UNFPA Afrique de l'Ouest et du Centre ) Le Groupe de travail régional sur les VBG pour l'Afrique de l'Ouest et du Centre a invité l'Initiative pour la recherche sur les violences sexuelles, en anglais Sexual Violence Research Initiative (SVRI), pour présenter le Forum SVRI prévu à Cancun, à la Mexique entre le 19 et le 23 septembre 2022.
Le Forum SVRI est devenu au cours des années la plus grande conférence mondiale de recherche et de plaidoyer concernant la violence à l'égard des femmes et des filles. Il rassemble tous les deux ans des chercheurs, des bailleurs de fonds, des praticiens, des décideurs, des militants et des survivants pour se connecter, apprendre, partager, discuter sur ce qui marche et ce qui ne marche pas en matière de lutte contre les VBG. Pour pouvoir participer au Forum, les acteurs VBG peuvent répondre à l'appel à soumission ou tout simplement demander de participer. Dans le passé, les acteurs VBG de l'Afrique de l'Ouest et du Centre n'étaient pas suffisamment représentés par rapport aux autres acteurs VBG du monde ; cela en dépit des défis de la région dans l'élimination des différentes formes des VBG, y compris le mariage d'enfant, la violence sexuelles liée au conflit et les MGF. Afin de promouvoir la participation et la contribution des acteurs régionaux à cet important événement, le GBV AoR organise une réunion dédiée au Forum pour pouvoir informer les acteurs et les décisions.
Prier s'enregistrer à l'avance au lien suivant : https://unfpa.zoom.us/meeting/register/tZMocOygrT8sGtdvUiCbMv9_dwzFDMfSHVP9
Pour en savoir plus sur le Forum SVRI 2022 : https://www.svriforum2022.org/ (choisir la langue en haut de page à droit)
Latest News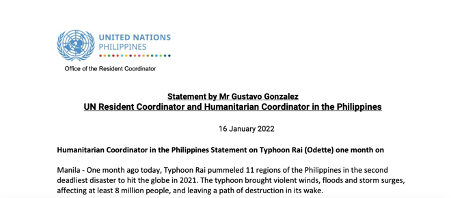 Statement by Mr Gustavo Gonzalez, UN Resident Coordinator and Humanitarian Coordinator in the Philippines
Jan 24, 2022
One month ago today, Typhoon Rai pummeled 11 regions of the Philippines in the second deadliest disaster to hit the globe in 2021. The typhoon brought...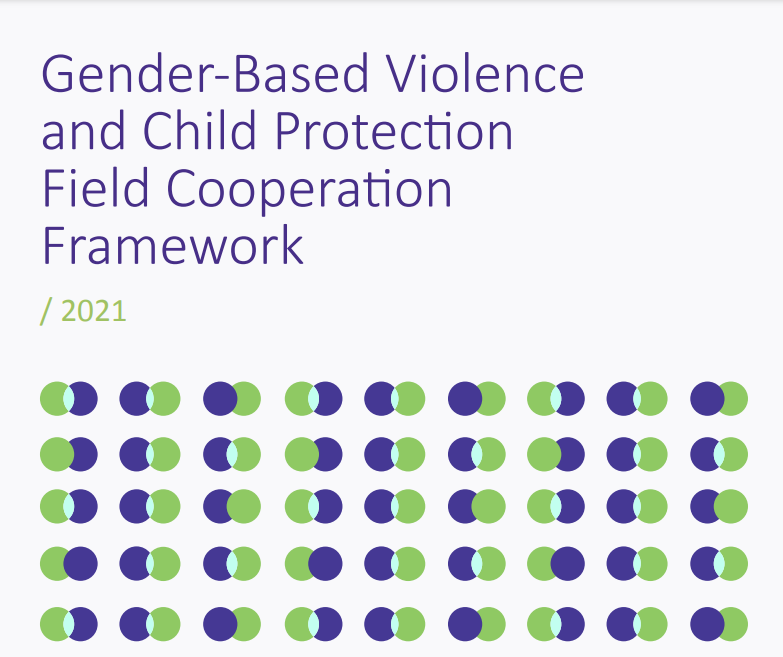 Gender-Based Violence and Child Protection Field Cooperation Framework is Out!
Jan 06, 2022
Recognising the interconnected needs of child and adolescent survivors, it is evident that Gender-Based Violence (GBV) and Child Protection actors hav...

CVA and GBV Online Training, English module: Registration Announcement
Dec 01, 2021
The Cash and Voucher Assistance (CVA) and Gender-Based Violence (GBV) online training is a 7-week facilitated online training targeting protection, ge...
New Reports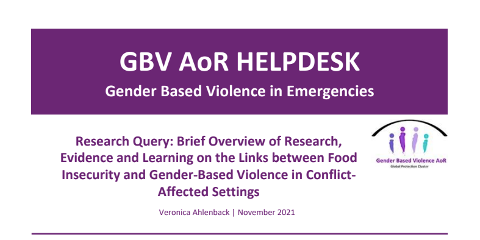 Links Between Food Insecurity and GBV in Conflict-Affected Settings
Dec 16, 2021
The global rise in food insecurity has disproportionately affected women: whereas the prevalence of moderate to severe food insecurity was 6% higher ...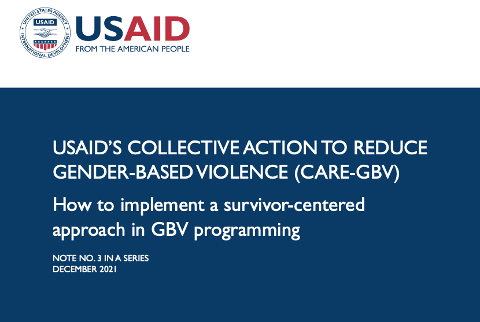 How to implement a survivor-centered approach in GBV programming (CARE-GBV)
Dec 15, 2021
USAID's Collective Action to Reduce Gender-Based Violence (CARE-GBV) has shared a how-to note and infographic to support USAID staff and implemen...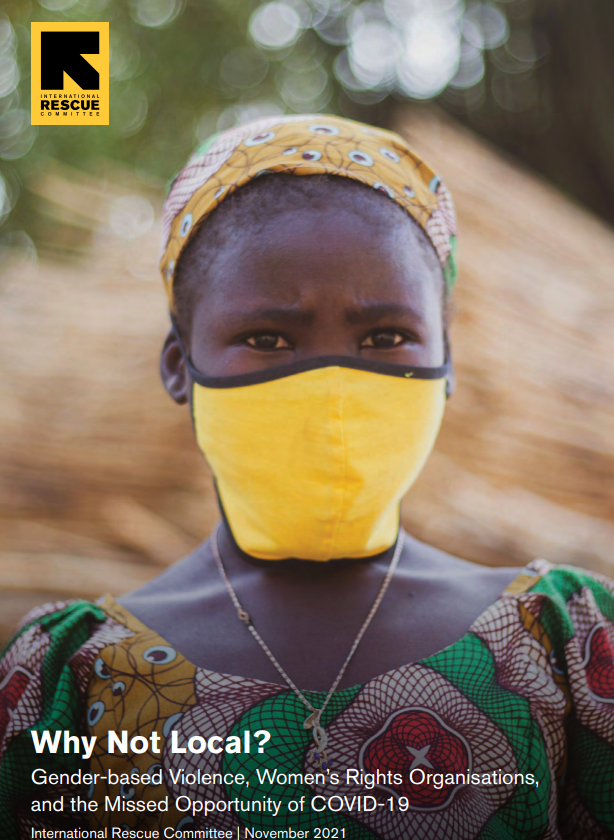 Why Not Local? Gender-based Violence, Women's Rights Organisations, and the Missed Opportunity of COVID-19 - IRC 2021
Dec 07, 2021
The COVID-19 pandemic has taken a devastating toll on women and girls' safety in already complex humanitarian emergencies. Risk mitigation measures to...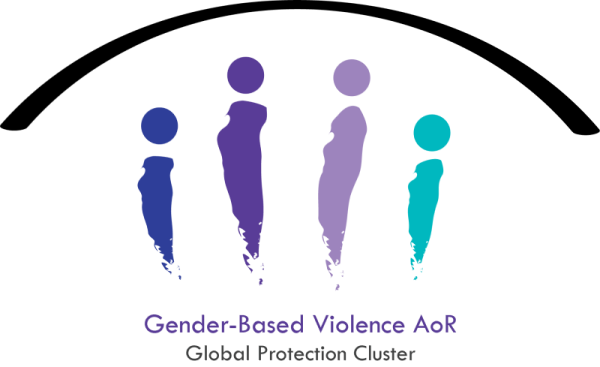 Guidance to Gender-Based Violence Coordinators Addressing the Needs of Male Survivors of Sexual Violence in GBV Coordination - GBV AoR 2021
Nov 02, 2021
This guidance note is intended to guide gender-based violence (GBV) coordinators in their work on addressing sexual violence against men and boys in h...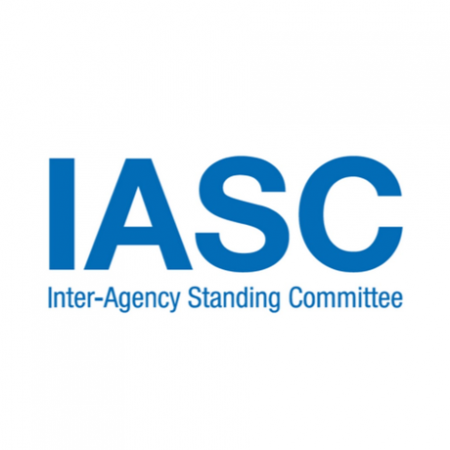 STRENGHTENING PARTICIPATION, REPRESENTATION AND LEADERSHIP OF LOCAL AND NATIONAL ACTORS IN IASC HUMANITARIAN COORDINATION MECHANISMS
Oct 22, 2021
This guidance note has been developed to support efforts to strengthen the meaningful participation, representation, and leadership of local and natio...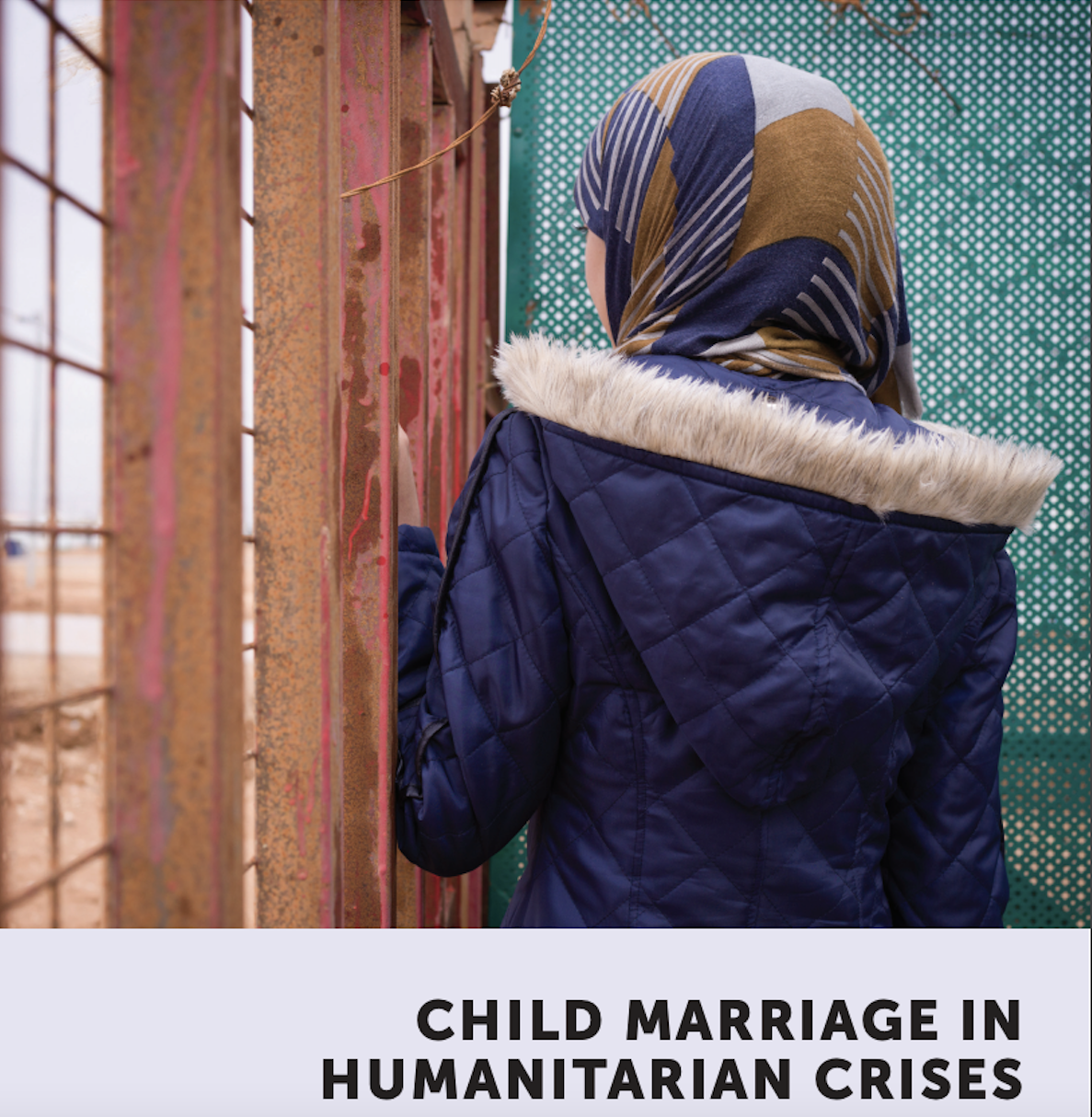 CHILD MARRIAGE IN HUMANITARIAN CRISES Girls and Parents Speak Out on Risk and Protective Factors, Decision-Making, and Solutions - UC Berkeley, Save the Children and Plan International 2021
Oct 05, 2021
In order to address these gaps, the Human Rights Center (HRC), Save the Children, and Plan International partnered on a long-term research initiative ...
Vacancies & Current Opportunities

Coordinator, GBV- IRAQ
The GBV Coordinator is responsible for senior oversight of multiple GBV programs...