Webinar: Transcending Gender Norms: Using gender transformative approaches in Women and Girls' Safe Spaces in Humanitarian Settings
Background:
In humanitarian settings, gender inequality, one of the root causes of Gender-based Violence, remains the greatest structural barrier to women's and girls' participation. GBV practitioners seek to transform these gender hierarchies which legitimize and perpetuate violence against women and girls entangled in conflicts, disasters and displacement through their programming.
Women's and Girls' Safe Spaces (WGSS) are used commonly to deliver GBV programming in humanitarian emergencies worldwide and represent a place where women and girls can find safety, community, and healing and work together toward common and personal objectives and empowerment. These spaces offer women and girls unique opportunities to rebuild the social and safety structures lost due to emergencies, cultivate valuable life skills, and link GBV survivors to specialized support.
The 2019 Women and Girls Safe Space Toolkit outlined five specific objectives for WGSS which include:
1. Facilitate access for all women and girls to knowledge, skills, and a range of relevant services.
2. Support women's and girls' psychosocial wellbeing and creation of social networks.
3. Serve as a place where women and girls can organize, and access information and resources to reduce the risk of violence.
4. Serve as a key entry point to specialized services for GBV survivors.
5. Provide a place where women & girls are safe and encouraged to use their voice and collectively raise attention on their rights and needs.
Collectively, these objectives promote a gender transformative approach that seeks to empower women and girls.
The GBV AOR Community of Practice invites you to a webinar to discuss the gender transformative impact of Women and Girl Safe Spaces. In this webinar, we will discuss the gender transformative outcome of GBV interventions in WGSS putting them in relation to individual, inter-personal and community barriers. During the webinar we will deconstruct what a "gender transformative" approach is and share examples of how different GBV actors have used this approach to support women and girls in their settings.
Speakers include:
· The UNFPA Regional Humanitarian Hub for Syria and the Arab States who will share the main findings and recommendations Transcending Norms: Gender transformative approaches in Women and Girls' Safe Spaces in Humanitarian Settings , a Knowledge Product that provides practical technical guidance, based on field experience across the Arab States.
· Other speakers to be confirmed to discuss other gender transformational aspects of WGSS
Presentation in English; Interpretation available in French and Arabic
Time: 10am London/ 11am Geneva-Cairo/12pm Amman-Athens-Baghdad -Nairobi/ 14h Islamabad/ 16h Bangkok/ 17h Manila
Date: 21 June 2022
Latest News

Protection Cluster: Statement on the Human Trafficking Response in Ukraine
May 24, 2022
The Global Protection Cluster Task Team on Anti-Trafficking, in cooperation with the Ukraine Protection Cluster, expresses our concern at the heighten...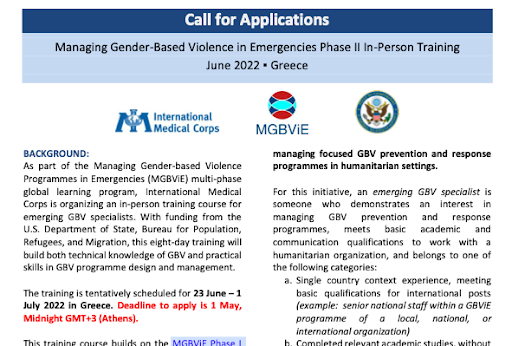 Managing Gender-Based Violence Programs in Emergencies Training Course
Apr 19, 2022
As part of the Managing Gender-based Violence Programmes in Emergencies (MGBViE) multi-phase global learning program, International Medical Corps is o...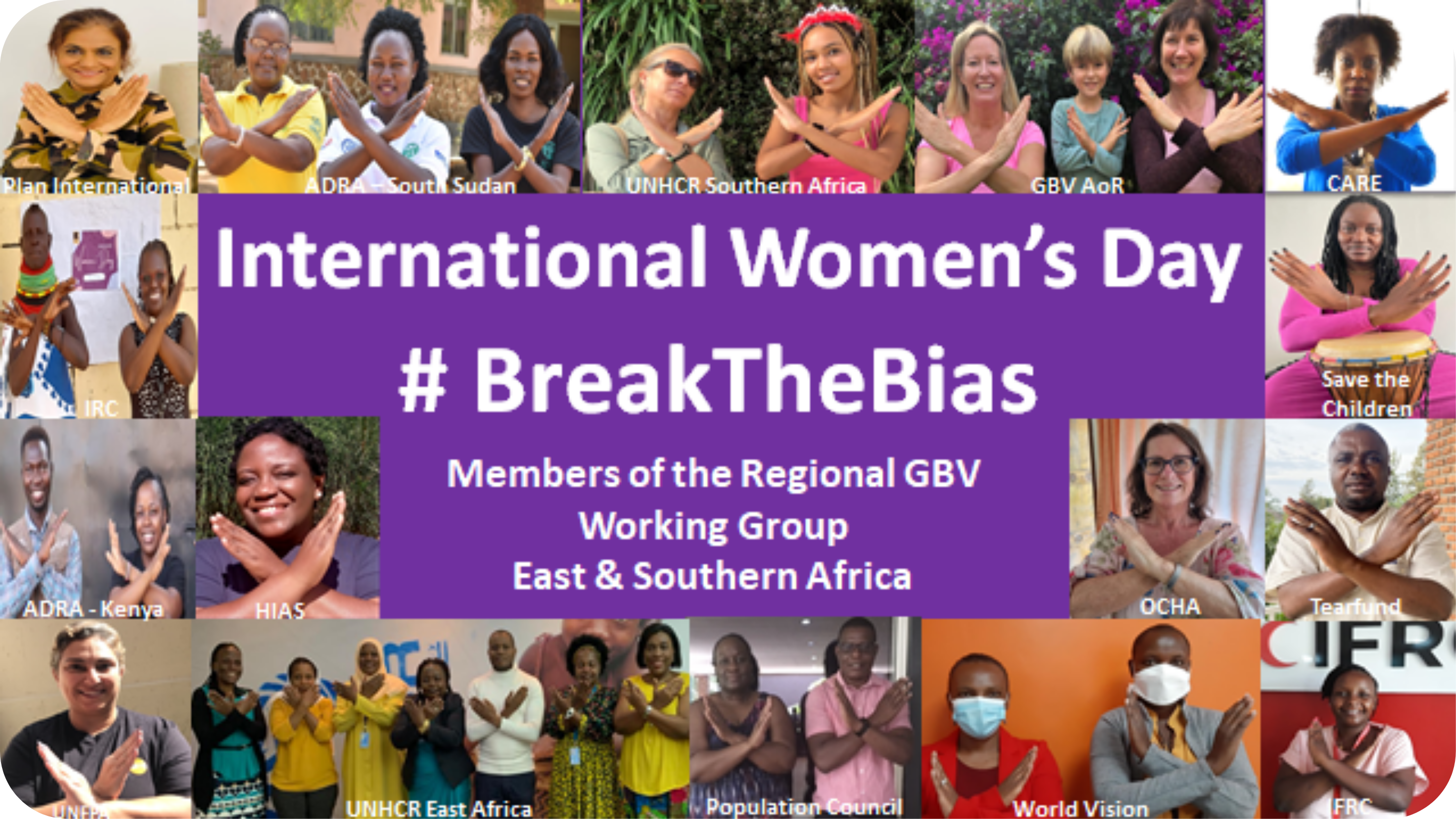 International Women's Day : Statement by the GBV AoR Team
Mar 08, 2022
This International Women's Day gives us a chance to pause and appreciate women GBV responders, humanitarian workers and human rights defenders from ar...
New Reports
Gender-based Violence (GBV) Risk Analysis for Cash and Voucher Assistance (CVA) in Ukraine - GBV AoR, OCHA, ACTED 2022
Jun 07, 2022
A GBV Task Force was formed by members of the Gender-Based Violence (GBV) Sub-Cluster and the Cash Working Group (CWG) in April 2022 in Ukraine. This ...
Localization in Practice: Realities from Women's Rights and Women-Led Organizations in Poland - CARE International 2022
May 24, 2022
Since Ukrainian women and girls started crossing the border into Poland in February, Polish civil society and women's organizations been tested like n...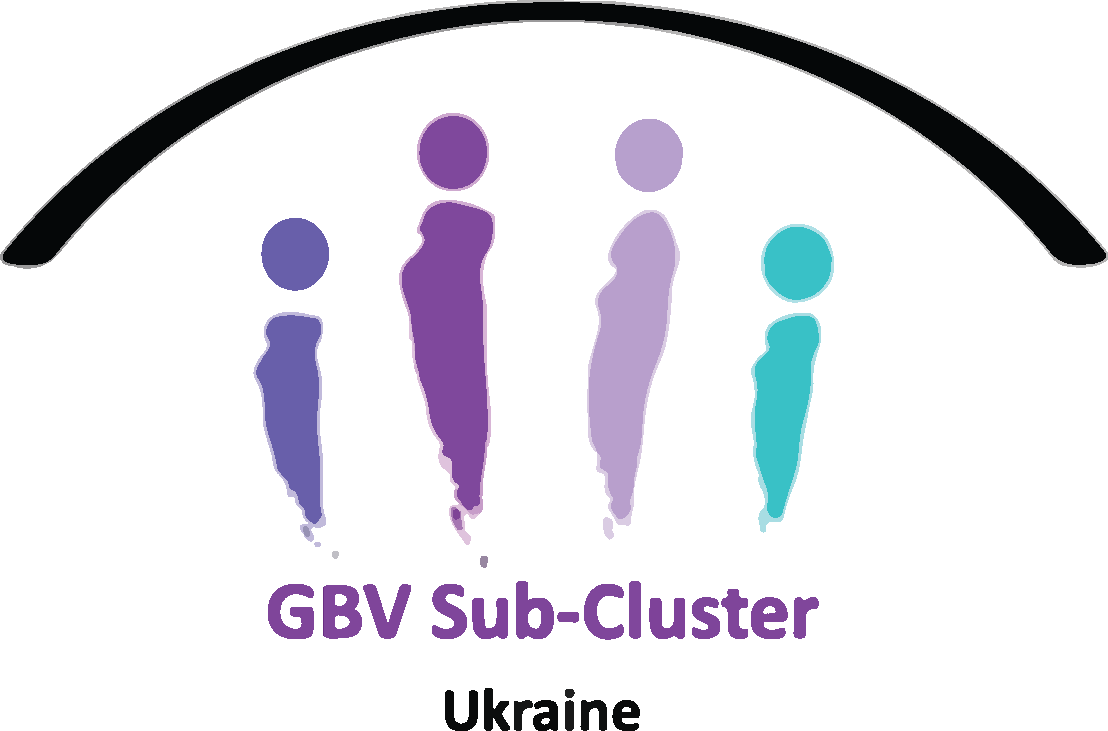 Gender-Based Violence Secondary Data Review: Ukraine - GBV AoR 2022
May 18, 2022
Multiple forms of GBV are being reported, with particularly high insecurity and risk for women and girls on the move, at border crossing points and tr...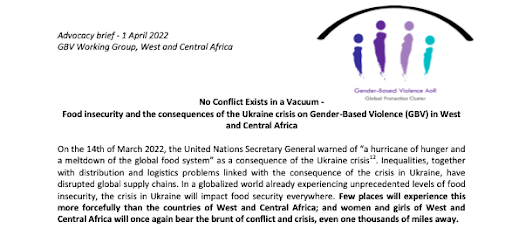 Advocacy on Rise of GBV risks for Women and Girls in Relation with Greatest Food Insecurity in WCA - GBV AoR WCA Regional Team 2022
Apr 06, 2022
On the 14th of March 2022, the United Nations Secretary General warned of "a hurricane of hunger and a meltdown of the global food system" as a c...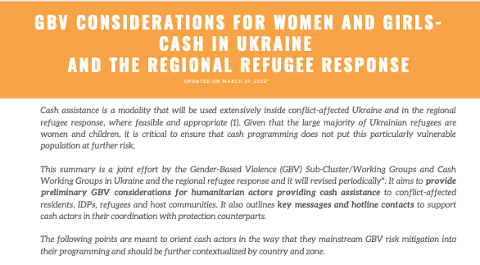 GBV Considerations for Women and Girls- Cash in Ukraine and the Regional Refugee Response- UNFPA 2022
Apr 05, 2022
Cash assistance is a modality that will be used extensively inside conflict-affected Ukraine and in the regional refugee response, where feasible and ...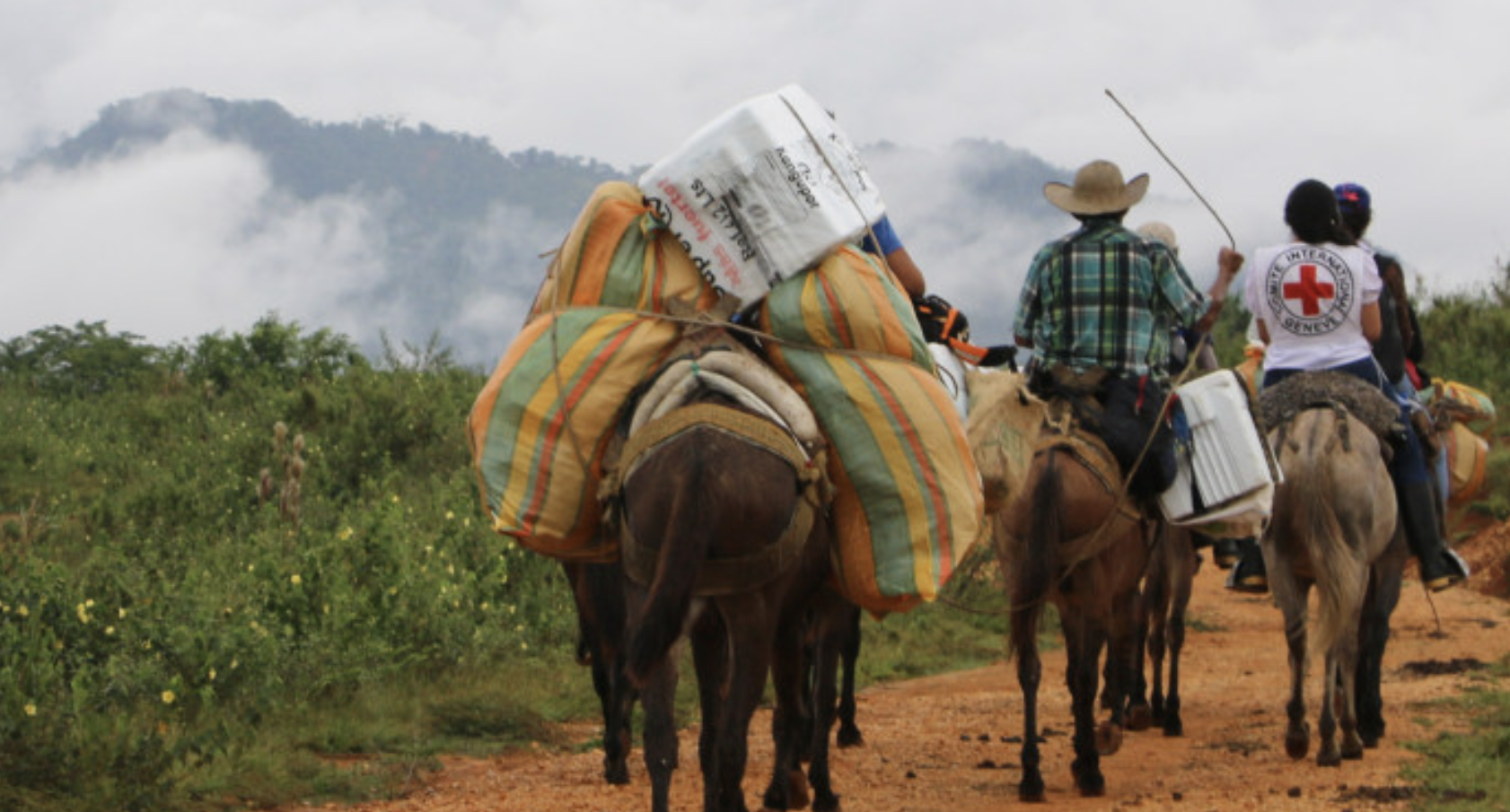 Colombia: Vivir a la Sombra de los Conflictos Armados - ICRC 2022
Mar 30, 2022
Mientras Colombia continuaba concentrada en contrarrestar los efectos sanitarios, económicos y sociales de la pandemia por COVID-19, las consecuencias...
Vacancies & Current Opportunities